Are you living a life of missed opportunities and unfulfilled dreams?
So many people pass up, or pass over opportunities because they haven't got all of their ducks in a row or because their house isn't fully in order.
Some of my best times have been where my mouth and heart said 'Yes' before my brain had a chance to chime in and rationalise it away or talk me out of it.
I say my heart because you do truly know if you are letting an opportunity pass you by because it isn't right for you vs. fear or excuses.
Overcoming the fear and saying "Yes" . . . . . .
Saying 'Yes' to working with 2 warring street gangs the day after one of the gang members had been murdered outside of our office.  All of my Management Consultancy colleagues cautioned against it, and on a similar project the Police told us that we had better hire security because it was best they stayed away given the volatile nature of the situation . . . . .  To this day, seeing the gangs not only come together, but work together and collaborate on joint projects as mere 3 weeks later still literally warms my heart.
Saying 'Yes' to going out and running Life Coaching and Relationship Workshops at the Skyros Retreat in Greece having never facilitated a group abroad before at the point was both scary and exhilarating.  Whilst there I met one of the most interesting men one could ever hope to meet, RIP Wiggers!  I also left a month later knowing that I know how to facilitate groups abroad, and seeing some people arrive as singles and leave as couples, and others leaving with much clearer view of their life purpose and direction.  How awesome is that?
With Skyros my logical brain said: "You're only 33, what do you know about life????"  I also remember being intimidated by the Skyros brochure before applying because many of the teachers within it were famous.  In my application letter I wrote: "Do you have to be famous to apply or just very good at what you do?  I am not famous, however I am very good at what I do."  My thinking was 'ah, what the heck?  What have I got to lose?'  Apparently nothing, because they immediately invited me down to their offices for an interview, and rest, as they say, is history!
Saying 'Yes' to giving up my Accountancy studies and becoming a Hypnotherapist and NLP Trainer instead must have looked ridiculous to those on the outside looking in, and I actually describe this one as 'no brainer' because it was so very clear, that the fear didn't have a chance to cast a shadow of doubt.
Saying 'Yes' to impromptu night's out which have left in their wake a series of happy memories (and facebook photographs!)
Saying 'Yes' to a lie
I remember initially saying no to going to see the film Mama Mia when it was whipping up a storm in cinema's across the country.  My reasoning and excuse what was that: "I wasn't really a big ABBA fan . . . ."  Well that first of all turned out to be an out and out lie because it transpired that I knew the words to every song in the movie, and I was up dancing in the isles at the cinema (much to the embarrassment of some of my friends).  There is a fun rendition by Julie Walters of 'Take A Chance' which still always makes me smile . . . . . .
What if you take the 'wrong' chance?
And even if  an opportunity isn't right per se, should you still take the chance and go for it, you at least get it out of your system and maybe even learn something along the way.
What exactly do I mean by that?
I said "Yes" to becoming an Accountant because I thought at the time that it would give me confidence, be the start of a 'proper career' as opposed to just drifting dissatisfied from job to job, and that it would help me find some significance and gravitas in the world.  Some might see it as a big mistake and a waste of 2 years of my life.  I see it as freedom.  Freedom from those 'what if' thoughts that can pervade one's mind forever if an opportunity in life isn't taken, or an idea is left un-pursued.
"Oh, but what about rejection or failure?!"
Yes, that of course can happen, but again, I see it as getting something out of your system, knowing that something isn't quite right for you, or as a means to take what you learn, build upon and apply that, and then move forwards, and onwards, and upwards.  What is worse, to live with a life of regret and not knowing, or to have experienced something which either propelled you forwards or helped you find a new direction?
Saying 'Yes' to life
I recently became part of a not for profit personal development organisation called  'The Yes Group' so the 'Yes' ethos is now also part of my daily life as I ponder each month which speakers to choose and which will cause our community to get excited and say 'Yes!'
Today we start a new month and step into the second quarter of yet another year so I for one will be taking some time out to do a review of my direction of life travel.  Regardless of the date however, perhaps take some time out to see if your life choices are in alignment with what you truly seek in life and what secretly lies deep within your heart.
You will never know unless you take those all important first steps  . . . . . . .
Marilyn Devonish ♥
ABOUT MARILYN DEVONISH
Marilyn Devonish is a Business Graduate, an ex-budding Accountant, an explorer of life, and constantly curious being.  Her specialisms now include Certified Trainer of NLP, Certified Trainer of Hypnosis, Certified Trainer of Time Line Therapy, Certified PhotoReading Instructor, Soul Plan Reader, Future Life Progressionist, Access Bars Facilitator, and Angel Tarot Card Reader.  She is also a Practitioner of Hawaiian Huna, EFT, DNA Theta Healing, EmoTrance. Archetypal Profiling, Positive EFT, Energetic NLP, Access Consciousness, Past Life Regression, and Reiki.
Marilyn works with organisations, groups, and individuals looking for lasting transformation and change.
Website: www.tranceformationsTM.com
E-mail: marilyn@tranceformationsTM.com
Workshops & Events: www.tranceformationsTM.com/eventsandworkshops
The spark which inspired this blog post is below: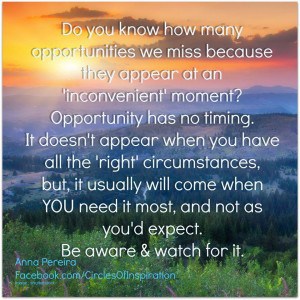 Share